---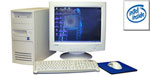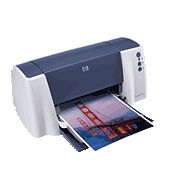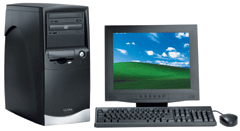 The Computer Tutor sells and services a full line of rugged, dependable Intel and AMD-based PC's with up to 5-year warranty's. We also have a full line of peripherals including HP Laserjets and Inkjets, flat-panel monitors, and cordless mouse and keyboard combinations to name a few.
Beige Tower Case Computer System with 300 Watt P.S*
AMD Athlon XP 1700+ CPU
Accepts up to AMD Athlon XP 1900+ CPU
MB with on-board Audio, Video, and LAN
128 MB SDRAM PC133 Memory
40 GB 7200 RPM Hard Drive
40X12X48X CD-RW Drive
80 Watt Speakers
56K Modem
Microsoft Works Suite 2002
Microsoft Windows XP Home

*Monitor and shipping charges not included

Want a more powerful PC?

We offer the latest state-of-the-art computer systems custom-configured to your specifications as well as network servers, printers, scanners and books & videos as well as memory and CPU's to upgrade your existing computer!

Call us today @
877-541-6065 or 601-992-3340
for special pricing and availability!! or e-mail
sales@thetutorinc.com